You're getting married! And you really would like to add a personal touch by doing the flowers yourself, no problem. Green's Flower Farm is happy to provide buckets of fresh, in season flowers for your wedding! Our flowers have that fresh from the garden fragrance and beauty that just can't be shipped in a box.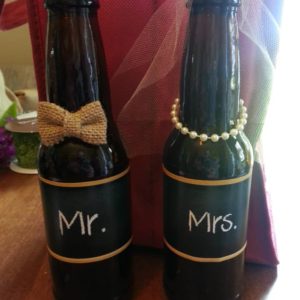 For DIY wedding flowers, you first must have 2 things, time and help! Yes, you can create something amazing, but floral designing takes a lot of time even if you're planning something simple and elegant. Our advice, recruit someone to pick up the flowers 2 days before your big day so that you and a friend can create your masterpieces the day before your special day.
How it works…
There are 2 types of floral bucket options, Farmer's Choice and Designer's Choice. Each bucket will be filled with roughly 30-40 stems, including greenery.
Farmer's Choice – We will hand select the most beautiful blooming flowers and colors of our choice for $85 per bucket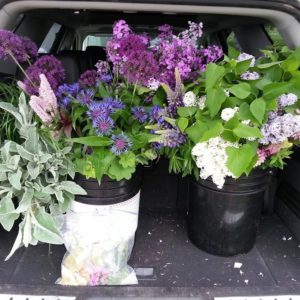 Designer's Choice – Based on your theme, color palette or specific flowers, we will supply you with the shades and in season flowers of your choice for $115 per bucket
Note – the Designer's option may require finding things off farm, but we will source the necessary things as local as possible.
We can provide the buckets but would LOVE for you to return them to us so that we can always have good, clean buckets to offer to the next excited DIY bride! Otherwise, bring your own squeaky clean buckets with you for pick up.
Another option….
Not sure you want to do it all? Some wedding parties will opt to get buckets to do their own table arrangements but have us design the bouquets, boutonnieres, corsages and such. Whatever you choose, we're here to help. Contact us today with your questions and we'll gladly help get you started.